Manakish, Lebanese flatbreads made with a soft dough with a za'atar or onions topping.
Za'atar
For this recipe, you should get the best Za'atar you can find. Source it from a Middle Eastern store or online. Make sure you don't have Za'atar with added salt as this will make the topping very salty.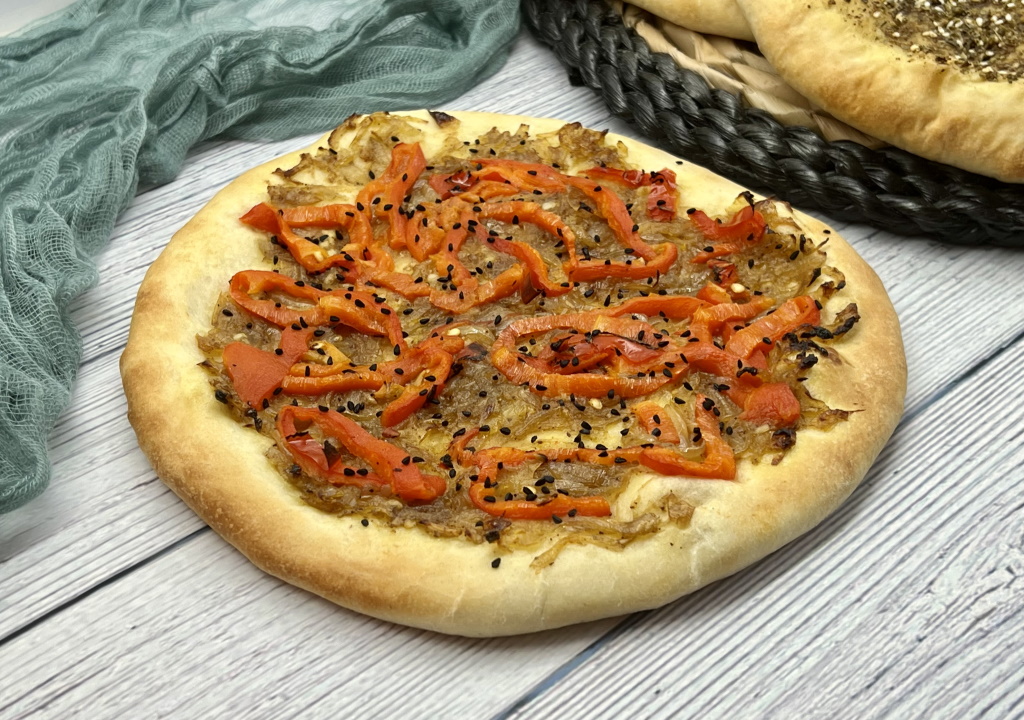 Serving Manakish (Lebanese Flatbreads)
These flatbreads are perfect served as part of a Lebanese mezze. We have recipes for Lebanese Spicy Potatoes and Pickled Turnips that also go great with a mezze. Just add your favourite falafels, hummus and some fresh vegetables and salad.