Vegan Fonio Pilaf, a supergrain salad made with Fonio. An ancient grain from Western Africa with a subtle nutty flavour that's easy to prepare and full of nutrients.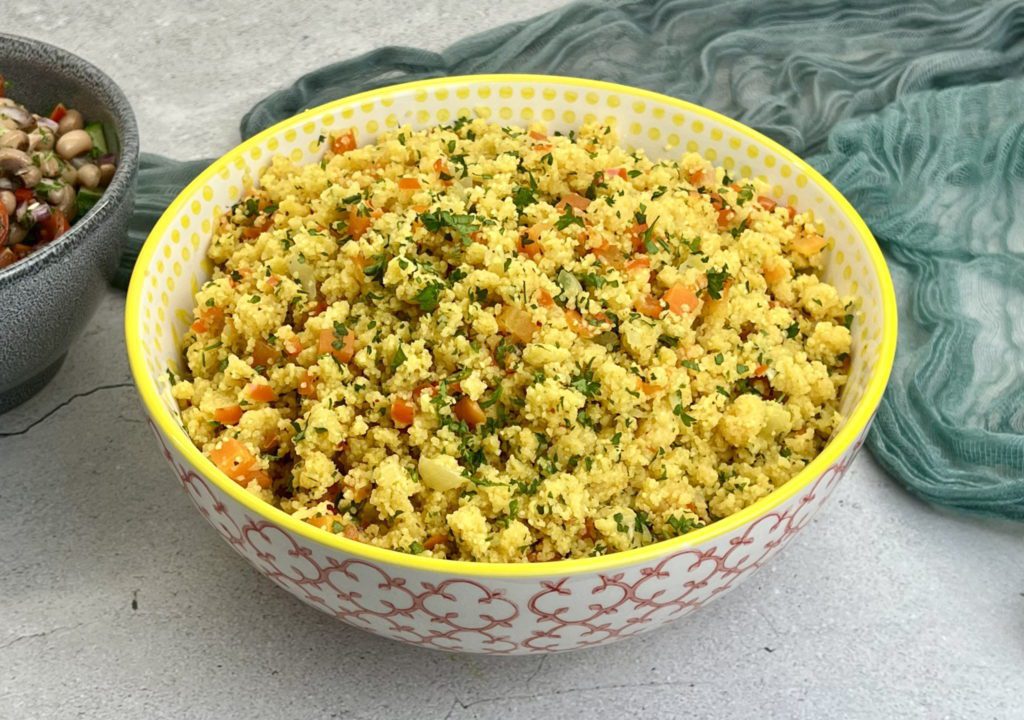 Fonio is an Ancient Grain grown in Western Africa. It's a plant in the millet family with a small seed that's naturally gluten-free and full of nutrients. It has a subtle flavour but soaks up flavours similarly to couscous or quinoa.
Cooking Fonio is as quick and easy. Make sure to rinse first as you would with rice. Place in a bowl and fill the bowl with cold water. Gently using your hand mix the fonio to remove any impurities then drain. Because the grains are so small you will have to use a fine mesh strainer. Check that your strainer doesn't let the grains fall through before draining.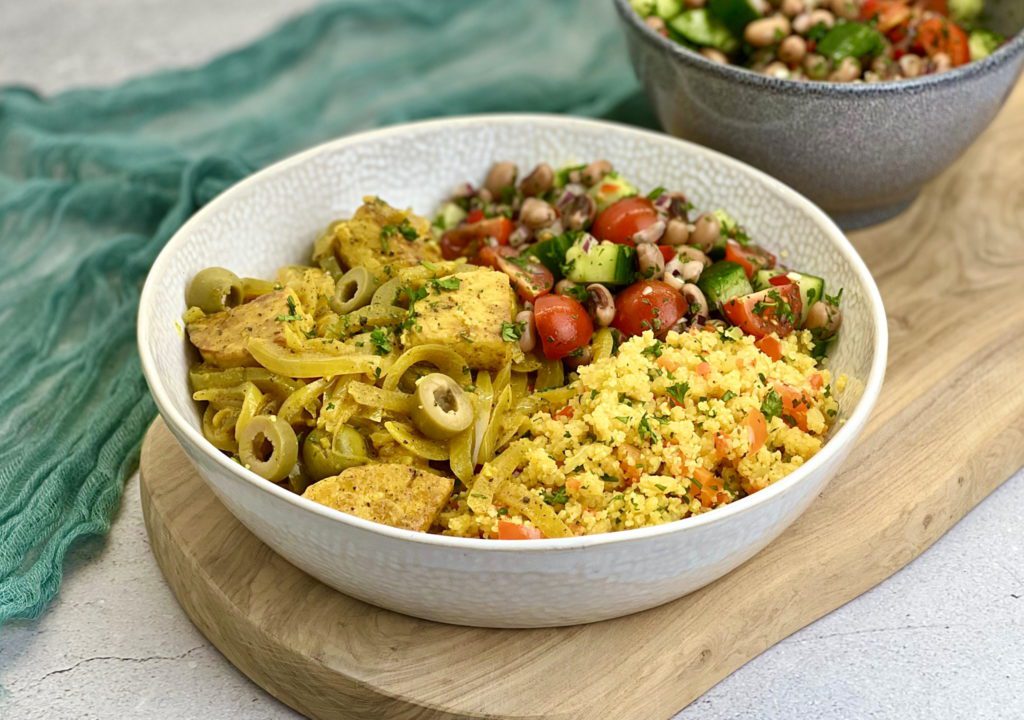 Serving Vegan Fonio Pilaf
As with other grains Fonio can be used and served in a wide variety of situations. We serve Fonio with traditional West African dishes such as our Vegan Senegalese Yassa or our Vegan Nigerian Red Pepper Stew. It's the perfect grain for anyone that's gluten intolerant to use in the place of couscous.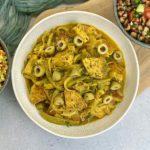 Vegan Senegalese Yassa
A vegan take on the popular comfort food from Senegal. A spicy onion based dish with tempeh marinated in lemon juice and mustard. Quick and easy to make.
Check out this recipe
Vegan Fonio Pilaf – Ancient Grain Salad
An ancient grain salad made with Fonio. A supergrain from western Africa with a subtle nutty flavour that's easy to prepare and full of nutrients
Ingredients
1

tablespoon

vegetable oil

1

brown onion

finely diced

1

medium carrot

finely diced

1

red pepper

finely diced

2

cloves

garlic

minced

½

teaspoon

sweet paprika

¼

teaspoon

turmeric

½

teaspoon

salt

1

cup

fonio

rinsed

2

cups

boiling water

10

g

fresh parsley

finely chopped
Instructions
Heat the oil in a pot over medium heat. Once hot add the finely diced onion, carrot and pepper. Add a pinch of salt and sauté until the onion is soft and translucent, around 6 minutes.

Add the minced garlic and continue to sauté for 1 minute.

Now add the paprika, turmeric, salt and the rinsed and drained fonio. Mix well then pour in the boiling water.

Turn off the heat and cover the pot. Let stand for 5 minutes.

Taste and adjust the seasoning then add the chopped parsley. Mix well then serve.