Banchan is South Korea's version of Spanish tapas. A collection of small side dishes, a mix of hot and cold, served alongside rice and usually a main dish such as bulgogi. All served in the centre of the table and meant to be shared. It creates a wonderful social eating experience. Here we have various Vegan Banchan recipes.
Banchan is perfect for vegans as many of the traditional recipes are already plant-based. However, make sure the gochujang paste and kimchi are vegan. Kimchi, a traditional Korean dish of fermented cabbage, may contain fish sauce, so make sure to look at all the ingredients.
For my banchan meal, I served a main dish of bulgogi. A classic Korean BBQ dish traditionally made with thin strips of meat. I substituted in pressed mushrooms to maintain the meaty texture and not lose any of the flavours. Sliced thinly and served in a delicious sauce made with soy sauce, pear, gochujang, agave syrup, ginger and garlic.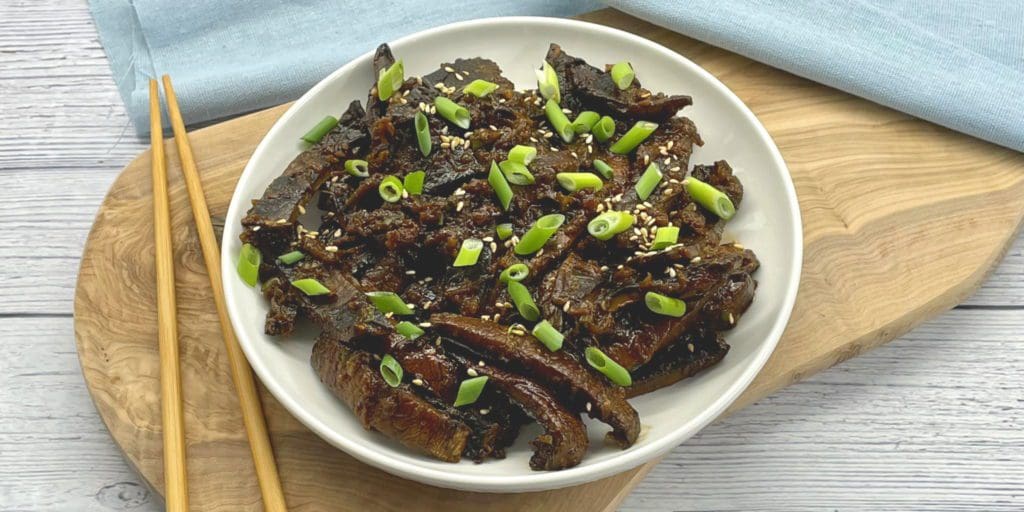 For a typical Korean meal, you could serve a plate of bulgogi with enough rice for everyone together with the following banchan. It is also traditional to serve kimchi as a banchan.
Vegan Banchan