Similar to Spanish Tapas and Korean Banchan, Turkish Meze is a variety of small dishes consisting of hot and cold foods all served in the middle of the table and shared amongst everyone eating. This is an ideal way of serving several Vegan dishes together for variety and flavour.
Some people prefer eating all the cold dishes together then serving all the hot dishes afterwards. We quite like a mix of the hot and cold served with some nice homemade bread.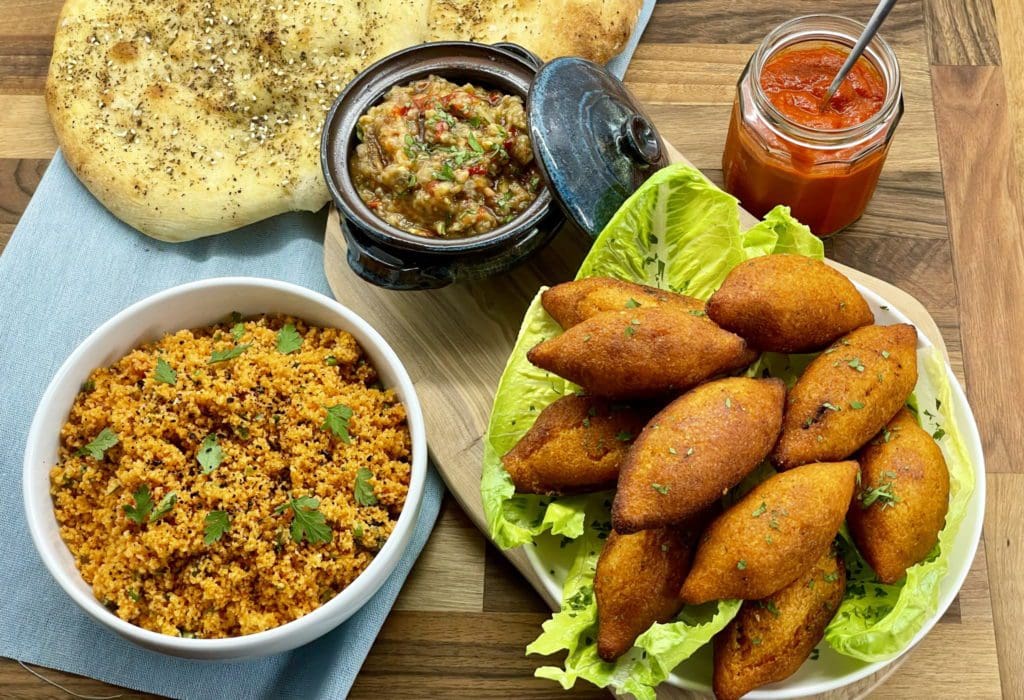 Typically, mezes would be eaten slowly and served alongside drinks. A great way to enjoy dinner as a couple or a small group of family or friends. A good thing about having a Meze as a sharing meal is everyone can try something new and enjoy their preference of spicy dishes or not so spicy.
Here are 5 of our favourite Vegan meze dishes. Serve them with your favourite bread or try our Turkish bread. You can also add some other sides such as hummus, a simple yoghurt dip, mixed olives and fresh vegetables such as cucumbers and tomatoes.
Some of these recipes use Turkish red pepper paste. Our recipe for homemade pepper paste can be found here. We believe it's worth the extra effort to make your own paste. The paste on its own is also perfect as a meze dish used to spread on the bread or the köfte.